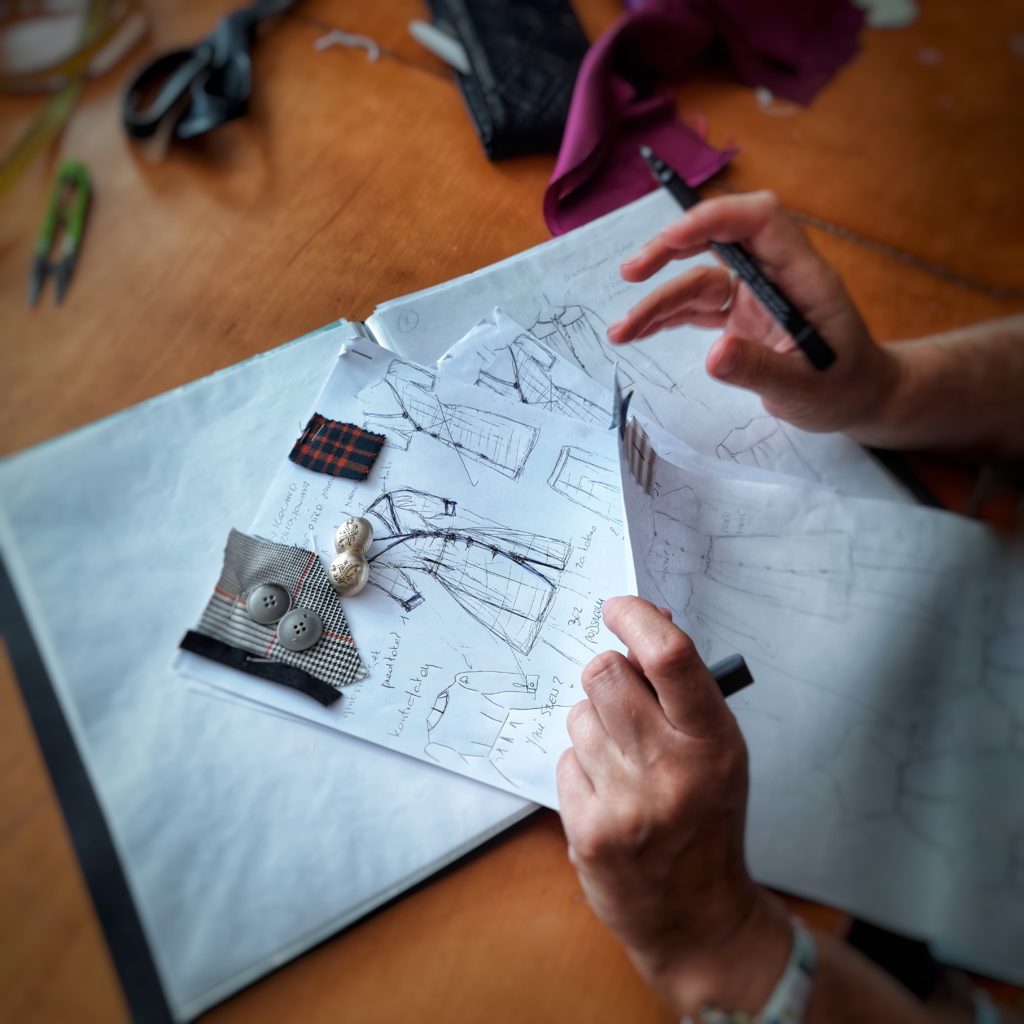 I have always loved drawing designs of clothes, matching colours and choosing proper fabrics. I have been into buttons as well and how they can bring out the beauty of the outfit. When a year ago my life changed its course, I decided to make my dream from the childhood come true and start doing something I really love. This is how the brand name Sylvia Dara was created.
I make my designs with no hurry, no pressure,, following my heart and head. The clothes I make are incredibly nice in touch and feminine. Among them totally unique knitted sweaters. I only use high quality fabrics and wool. They are naturally soft and delicate. Mostly these are silk, velvet, chambray and wool. The colours and patterns are fresh, optimistic and most of all extremely diverse .The complement are beautiful and one of a kind buttons made of good materials.
The collections are small and include single pieces of unique designs. Due to this, uniqueness of the products is assured. The clothes are made in a small tailor shop in Poland. Handmade sweaters are knitted by a real passionate woman We cooperate with each other, working with great precision and involvement. We like and respect each other, paying a lot of attention to provide our customers with sincere and professional service on every stage of shopping.